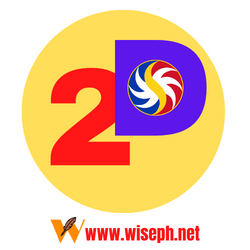 Let's play the 2D lottery! You have three chances to win each day with the 2D Lotto at the draws at 2 PM, 5 PM, and 9 PM.
What to Do?

Choose a pair of numbers from the range of 1 to 31 using the 2D Lotto play card slip. If you don't have a particular number in mind, you can also play the Lucky Pick (LP). Mark the amount you're intending to wager for each combination after choosing your numbers. The price of the play ranges from 10 to 500 pesos, including the 20% Documentary Stamp Tax (DST).
If you want to place a wager using the 2D Lotto System, you can additionally designate "Rambolito." The bare minimum bet per two-number combination is 10.00.
In the DRAW panel, indicate in advance draws play how many consecutive draws you want to play. For six (6) consecutive draws, you can play the same set of numbers and play option. For each play in a draw, pay 10.00.
If your chosen 2-number combination matches the winning 2-number combination in precise order, you win 4,000.00 for every 10.00 played. If you chose the "Rambolito" game and the winning 2-number combination, you win 2000.00 for every 10.00 you bet.
You must match ALL of the numbers in the winning combination in EXACT ORDER to win the 2D Lotto, so keep that in mind.
The 2D Lotto has three (3) draws each day, just like the 3D Lotto. The first draw begins at 2 PM, followed by draws at 5 PM and 9 PM in the evening. For 2D Lotto Games Schedule, you may refer to this page 2D lotto schedule. ←
Visit the Lotto Archives to learn more about this game.