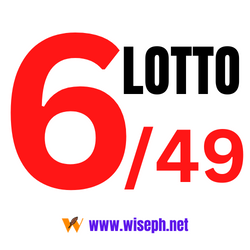 The Initial Jackpot Prize (IJP) for the 6-out-of-49 SuperLotto 6/49 game, which is drawn every Tuesday, Thursday, and Sunday, is 15,840,000.00 (net of the prize agent's compensation).
What to Do?
On a play card slip, write or mark the chosen six digits from 1 to 49 in pencil, blue, or black ink. If you'd prefer to have your choices made at random, you can also play for a Lucky Pick (LP). By simply selecting the desired number of draws in the DRAW panel, you can participate in up to 6 advanced draws.
A basic SuperLotto 6/49 ticket costs 20.
Playing the SYSTEM may improve your chances of winning. You have the option of playing Roll 5, Sys 7, or Sys 12. For Superlotto 6/49 Lotto Games Schedule, you may refer to this page 6/49 lotto schedule. ←