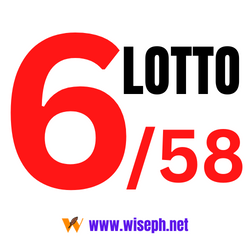 The drawn day will be TUESDAY, FRIDAY, and SUNDAY, you have three (3) times each week to win the UltraLotto 6/58 jackpot. For just 20.00pesos, the UltraLotto 6/58 game offers the greatest starting big prize of 49,500,000.00 (net of the prize agent's compensation). also, the big stake increases significantly greater at whatever point there is no one lucky enough to guess the combinations!
The most effective method to Play

Select six numbers from 1 to 58 or if you'd prefer to have your choices made at random, you can also play for a Lucky Pick (LP). . Each play cost 20.00.
You can play a similar number mix for 2 up to 6 sequential draws by denoting the favored number in the DRAW panel.
You may likewise select to play System to have more possibilities of winning.
Six balls numbered from 1 to 58 will be drawn and you win the big prize by matching the entirety of the drawn numbers, in any given order. Assuming that at least two people win the big stake, the Jackpot prize will then be distributed equally among all the winners.
You can win prizes also by matching any 3, 4, or 5 combinations of the drawn numbers, in any order. For Ultralotto 6/58 Lotto Games Schedule, you may refer to this page Ultralotto 6/58 lotto schedule. ←